A day where we give back to our local society
Skuld Impact Day is an important part of our sustainability initiative and raises awareness internally of Skuld's commitment to the United Nations Sustainable Development Goals (SDGs). You can read more about Skuld's selected SDGs here.
Skuld Impact Day contributes to building an inclusive culture by connecting people and embracing a sustainable mindset amongst our colleagues.
Each of our worldwide offices chooses their own local charitable organisation or cause they want to support based on Skuld's purpose 'protecting ocean industries' or one of Skuld's selected SDGs. Activities vary from beach cleaning to setting up bumble bee hotels and nest boxes.
Due to various Covid-19 restrictions in 2021 we chose the activity #SkuldWalkingForSeafarers collectively for all our offices this year.
Skuld Impact Week 2021 #SkuldWalkingForSeafarers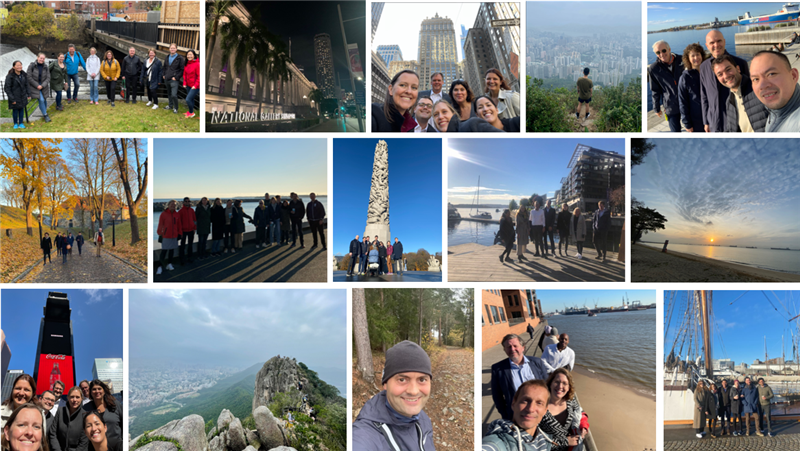 During the week 25-31 October 2021, everyone in Skuld walked for seafarers affected by the pandemic, supporting ISWAN's (International Seafarers' Welfare and Assistance Network) Seafarers Emergency Fund (SEF) while also supporting UN SDG 3 "Good health and wellbeing".
Collectively we walked 17,9 million steps exceeding our goal of 15 million steps and in turn Skuld donated to ISWAN's Seafarers Emergency Fund.
Read more about the Seafarers Emergency Fund.
We encourage all our friends in the maritime industry to continue #WalkingForSeafarers.
Previous years