Image Credit: Perry Grone / Unsplash
Skuld Impact Day
A day where we give back to our local society
Skuld Impact Day is an important part of our sustainability initiative and raises awareness internally of Skuld's commitment to the United Nations Sustainable Development Goals (SDGs). You can read more about Skuld's selected SDGs here.
Skuld Impact Day contributes to building an inclusive culture by connecting people and embracing a sustainable mindset amongst our colleagues.
Each of our worldwide offices chooses their own local charitable organisation or cause they want to support based on Skuld's purpose 'protecting ocean industries' or one of Skuld's selected SDGs. Activities vary from beach cleaning to setting up bumble bee hotels and nest boxes.
The various Covid-19 restrictions unfortunately prevent our offices from carrying out the Skuld Impact Day activities as originally planned, and our offices are looking for alternative activities.
Skuld Norway
Skuld supported the Norwegian Broadcaster NRK's telethon 2020 which took place in October. This year's funds in full go to WWF's work to prevent plastic entering our oceans. This directly supports UN SDG 14 'Life below water', which is one of Skuld's selected five SDGs.

The fundraising was digital for the first time this year and Skuld colleagues in Oslo and Bergen created digital collection boxes and raised money for this important cause.

In addition, Skuld sponsored the removal of two tonnes of litter from the seabed in the Oslo fjord recognising that plastic pollution is a global problem threatening all life at sea.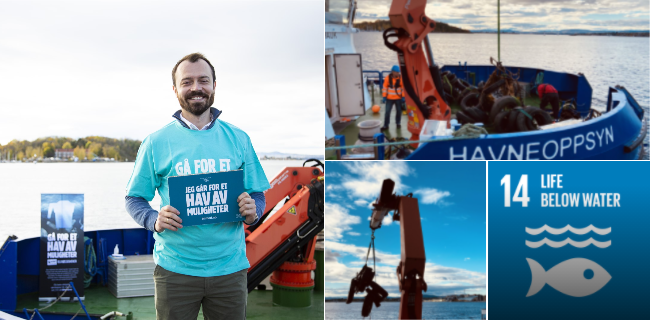 Skuld London
Five Skuld London colleagues spent a day picking litter in their local Epping Forest and surrounding area in October, just before the UK went into their second lock down. Equipped with bags and gloves they picked up plenty of litter.
"It was a very fulfilling morning, and what made it even more rewarding was the various members of public (especially children) thanking us for all our efforts."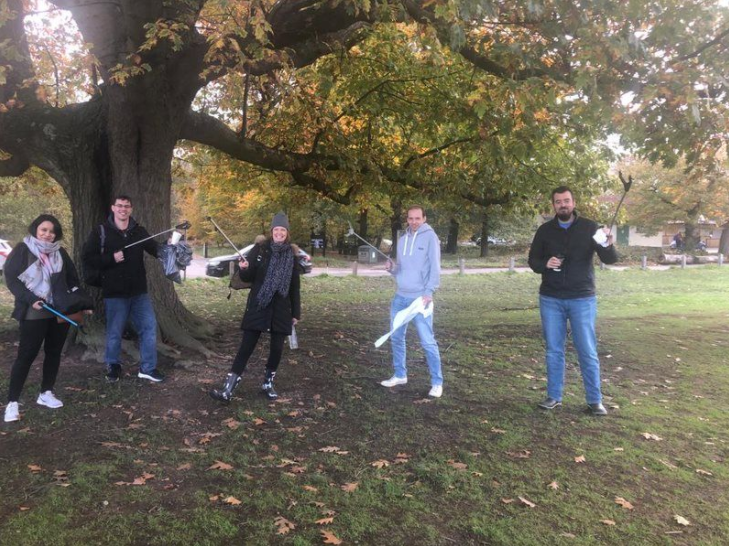 Skuld Copenhagen
Skuld Copenhagen conducted their Skuld Impact Day "Copenhagen canal clean-up" in June 2020 supporting SDG 14: Life Below Water.
The canal clean-up was done from sustainable GoBoats powered by solar electric engines to limit their environmental footprint. Everyone did a great effort in collecting plastic, metal and other rubbish and our Skuld team was positively surprised about how clean the canal was.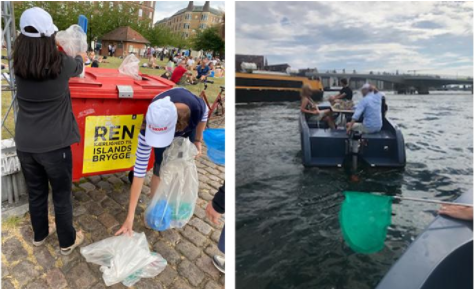 Skuld Hamburg
The very first Skuld Impact Day took place in December 2019 when our colleagues in Hamburg spent a day supporting the charitable organisation Hanseatic Help. Hanseatic Help's mission is to improve the lives of people in need and they support various projects that make positive impact for their local society.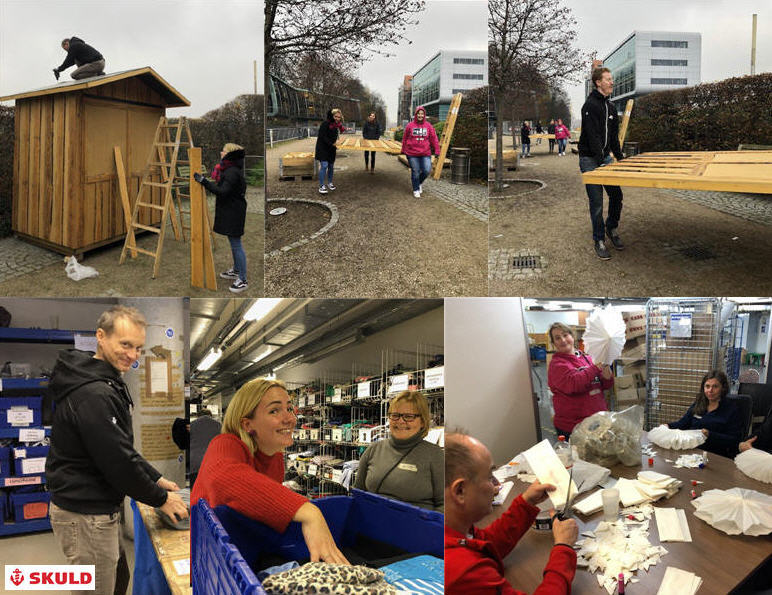 ---