Happy tenth birthday, Skuld Offshore!
'Ten years ago, we decided Skuld should get back into the offshore P&I market, to do things differently.' That, says Gregory Thomas, Skuld's Chief Business Development Officer, was the impetus behind the relaunch of Skuld Offshore in 2008. A year earlier he had been the insurance buyer at a specialist offshore contractor. He saw an insurance industry that was good at telling its clients how things were, and what they should do, rather than listening to them. 'I felt the clubs we used did not fully appreciate the exposures we in the industry faced,' he recalls. 'Whenever we had anything difficult in terms of coverage, it was a struggle.'
Understanding the client's perspective
Thomas considered his company's risk management and insurances holistically, but his insurance providers' approach was fragmented. He knew there was a different way, one that embraced a client-focussed attitude towards insurance. He envisioned a P&I club for offshore risks that would be operated by people who looked at each challenge from the perspective of the insured. He met with Douglas Jacobsohn, Skuld's CEO at the time, who shared his vision. Not long after, Skuld Offshore was re-launched.
They set out to bring a fresh, non-traditional approach to offshore P&I. Thomas almost immediately recruited Skuld colleague Christofer Kobro – now Global Head of Skuld Offshore – to help him build the business. 'From the beginning our clear intention was to be a commercially minded insurer that did things in a different way by adopting a strong client perspective', Kobro recalls. 'We set out to build a professional service team to add value to clients' day-to-day risk management.'
Future focused flexibility
Ten years on, that strategy has ideally positioned Skuld Offshore to deal with the coming risk challenges to be faced by the offshore sector. 'We constantly check the market's temperature to pick up trends and adjust products according to clients' evolving needs', says Kobro.
« 'We are adaptable to the developments of the future. We continuously evaluate, challenge, listen and improve, to best serve our clients in their changing commercial environment.' »
Skuld Offshore foresees structural and technological changes that will have a significant impact on the sector's risk profile over the next decade, and plots a course to overcome them. 'A greater level of industry consolidation will take place', says Thomas. 'It is already happening.' Skuld Offshore is prepared for that concentration, and has looked ahead to anticipate the impact of consolidation on the risks its clients face.
'We will see asset values rise steadily, alongside their greater utilisation, as larger, more advanced platforms and vessels are worked more rigorously. Alongside that, we will see increased automation, which reduces costs, but brings unique risks of its own.' The latter is part of the increasingly sophisticated equipment and technology to be deployed, as the offshore industry pursues efficiencies through innovation.
'We as underwriters, and as a risk management and claims handling resource for our members and clients, are alive to the new technologies recently introduced, and abreast of those that we expect to come on line soon.' Such advances will be increasingly pervasive in the years ahead, Thomas says, while noting that Skuld Offshore has the built-in flexibility to meet those risks, and therefore the needs of members and clients operating in a fast-changing environment.
This forward-looking flexibility has seen Skuld Offshore reach and exceed its business development goals since its re-launch ten years ago. Early on, Thomas, Kobro, and their new colleagues erected a flip chart and wrote a list of five clients they wished to attract. 'There were others we did not dare to add – the oil majors and the big blue-chip drilling contractors', Kobro admits. 'We knew that to get them, we would have to work hard to gain the market's trust that we were a viable option.'
Ten years later, all those target clients are now insured by Skuld Offshore – alongside two of the top-three oil contractors, and a panoply of oil majors. The client-focused way that Skuld Offshore began to work made all the difference, Kobro says. It is apparent in the team's response time, the way it phrases things, and its ability to package a product which genuinely meets each customer's needs. 'We always approach every aspect of what we do from a client perspective, and we listen to our clients every day', he says.
A global approach
Proximity and availability are core strengths of the Offshore team. Within each office the underwriters, claims and contract lawyers, technical staff, and administrators sit together within open plan spaces. All are involved in each risk from day one, delivering a joined-up approach from risk assessment through claims to renewal. That collaborative approach allows everyone to gain a much better understanding of the risk.
The same comprehensive service and coverage are offered from key offices in Oslo, London, and Singapore, with Americas back-up from Skuld New York. That ensures global businesses receive the same support and response from any Skuld Offshore team, anywhere.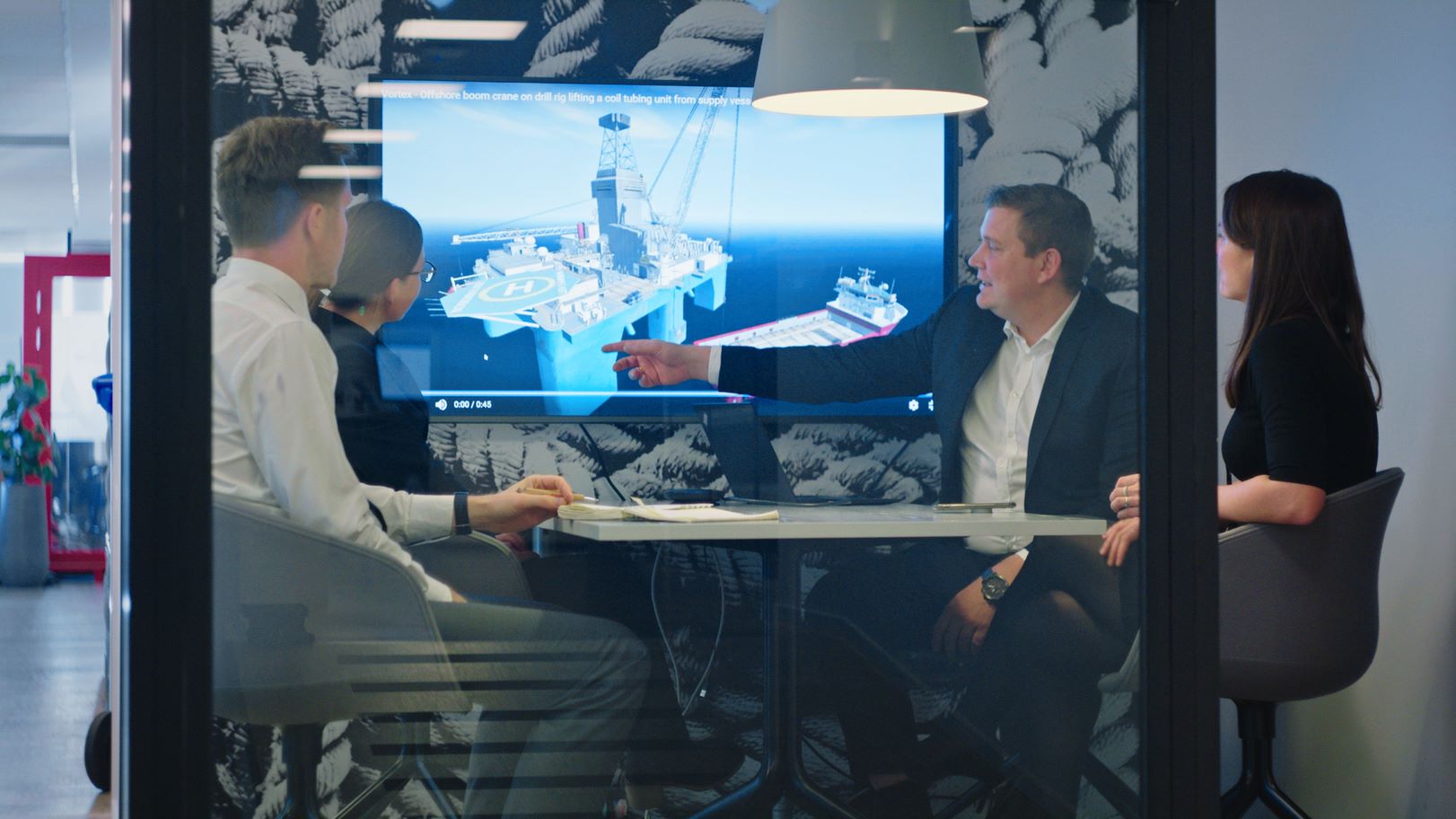 'The key is being relevant to the market, which for us starts with the broker', says Matthew Burton, who heads Skuld's London P&I operations, and is the underwriter with responsibility for US offshore risks. Relevance includes the ability to provide a comprehensive range of services, and to understand the way the coverage provided fits with the other elements of each insurance programme. This follows into Skuld Offshore's unique policy wordings, which deploy clear language and bring transparency to their product offerings, allowing clients to know exactly where in their insurance programme the cover fits, and certainty as to when and how it will respond.
Skuld Offshore is equally adaptable to the evolving contracting environment, which impacts upon the nature of risks underwritten. The team includes contract lawyers who support clients by constantly feeding back to them information about contracting and operational trends, and their impact on risk profiles. 'We look at the ways they tie together, and use that knowledge to guide members and clients on changes in the global contractual environment', Kobro says.
Watching developments and opportunities closely
The continuing evolution of the offshore sector will further impact contracts and operations. 'We will see more clean oil markets, such as Norway', Thomas says, noting that others, of course, will lag behind. 'Another impact may come when nationally owned oil companies seek investment from active third parties outside the existing oil companies; some will not be identifiable as oil companies at all, and rather will be broad "energy-owning" organisations like Equinor', Thomas predicts. 'They and others will help fuel the drive towards cleaner energy, despite the current geopolitical situation. All those factors play upon risk. We are watching closely.'
Continued growth requires relentless renewal of focus. 'We go to great lengths to ensure our service levels do not slip', Burton says, 'but when we see an opportunity to grow the book profitably, we follow it with enthusiasm. We put a lot of effort in, and get a lot back.'
Meanwhile, the Skuld service ethos is there for all to see and is widely appreciated by clients and brokers. Having grown from zero in 2008 through a phase of defining its market, and honing its risk appetite, to underwrite today about 420 mobile offshore units and around 1,500 vessels operating in the offshore arena. Skuld Offshore is well positioned for another decade of market-leading insurance services.