Press release

Skuld appoints Helen Yiacoumis as head of freight, demurrage and defence in Skuld Piraeus
Skuld, a leading marine insurance provider, today announces the appointment of Helen Yiacoumis as head of freight, demurrage and defence (FD&D) in Skuld Piraeus. Yiacoumis will join Skuld upon completion of her contractual obligations and will be based in Piraeus.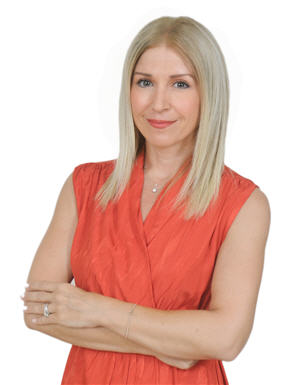 Prior to joining Skuld, Yiacoumis spent almost 18 years at The North of England P&I Association Limited, where she joined as a solicitor and progressed to director in the Greek office. Yiacoumis is a qualified solicitor and has worked at Holman Fenwick Willan International between 1999 and 2001.
Ståle Hansen, Skuld's president and CEO, said: "Providing members with access to expert legal advice in shipping disputes is one of the key services in our global operations. Helen's vast legal experience in handling FD&D claims will be an invaluable asset not only to our members in Greece but also to Skuld in general. We are very pleased to welcome Helen to our team."
Yiacoumis added: "Skuld is well-recognised in the marine insurance market for its financial robustness, professionalism and high-quality client service. The Skuld Piraeus team has a strong reputation in the local Greek market and I very much look forward to working closely with the team to continue to provide excellent service and support to Skuld's members and clients."
---