Charterers & Traders
Skuld has a flexible approach to charterers' liability. We offer extensive tailor-made covers and basic charterers' liability P&I insurance for time and voyage charterers and traders.
Main products
Skuld's charterers' liability cover for time and voyage charterers and traders builds on a solid tradition and with a reputation for prompt, expert and personalised service. Charterers' entries may be adapted through a vast variety of tailor-made optional and additional covers to meet the specific need of each client.
Skuld Defence Cover, also known as FD&D (Freight Defence & Demurrage), provides members and clients with access to comprehensive legal assistance and professional advice from Skuld's lawyers in non-P&I matters. The cover is available to shipowners and charterers.
Marine liability insurance covers liability to third parties for bodily injury and/or property damage. Operations covered include port authorities, terminal operators, charterers, ship repairers and more. Energy liability insurance (other than P&I) for the Offshore industry is also offered.
Contact
Simone Ingeberg
Senior Vice President, Head of Skuld Oslo 1
Office phone:
+4722002285
Mobile phone:
+47 95292285
Related pages
Subscribe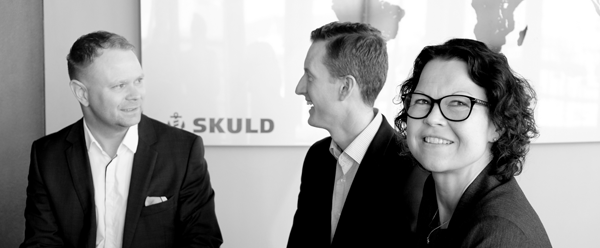 Skuld Charterer is a quarterly newsletter for Charterers and Traders.
Click here to subscribe to future issues of Skuld Charterer.