Sustainability
Skuld's purpose statement 'Protecting ocean industries' underlines our role in society and our commitment to members and clients and to the global ocean industries. Our compliance and expertise ensure a caring approach to environmental, social and governance risks in the marine world. Today, our commitment also includes an awareness of climate challenges and the need for sustainable development. We support decarbonisation initiatives, and continuously build knowledge within the organisation, partnering with our members and clients on these matters.
Our Sustainability focus areas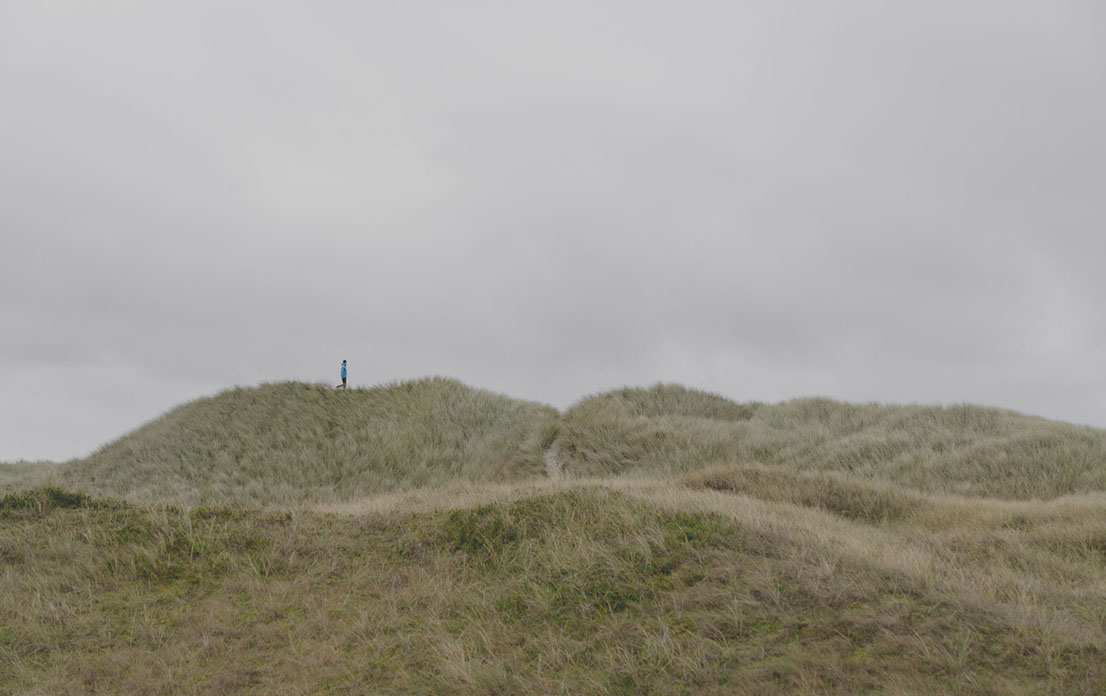 Environment
Skuld supports shipowners and charterers in the transition to net zero carbon emissions.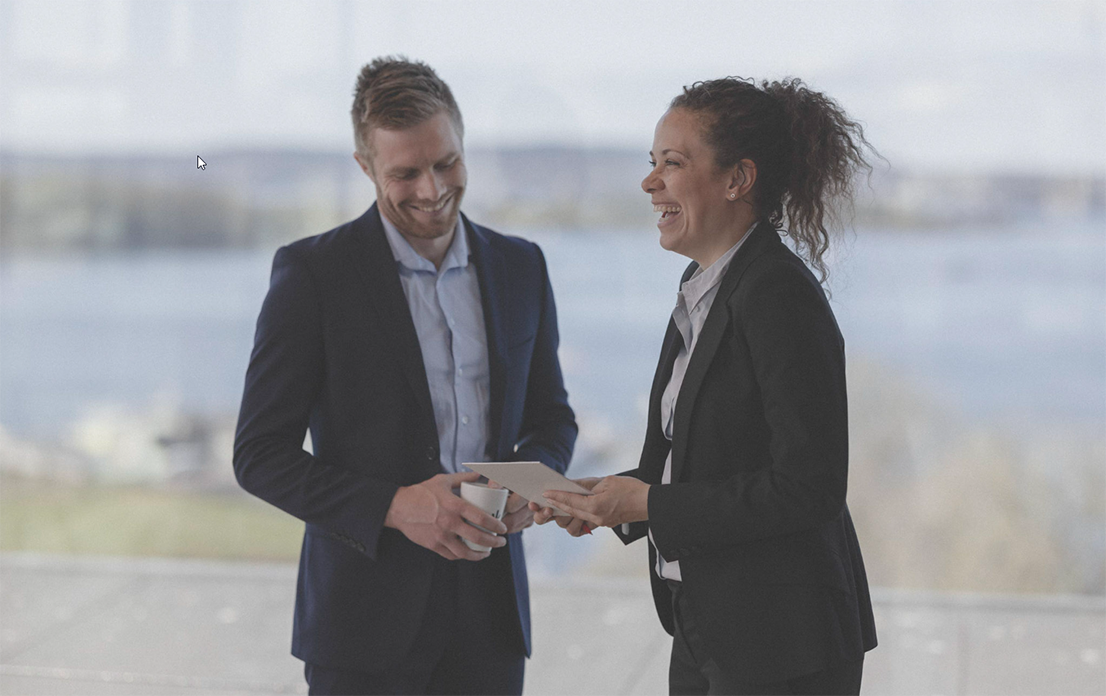 Social
Achieving and sustaining an inclusive and diverse culture is one of Skuld's four strategic objectives.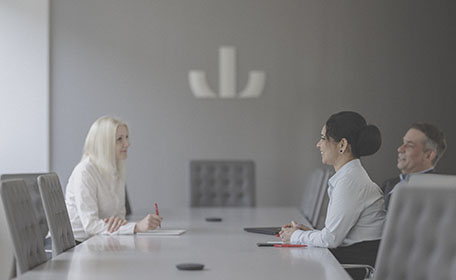 Governance
Good corporate governance and a solid internal framework is firmly embedded throughout our organisation.
Our commitments
| | | | | | |
| --- | --- | --- | --- | --- | --- |
| | | | | | Skuld has signed the Poseidon Principles for Marine Insurance, a global framework for assessing and disclosing the climate alignment of insurers' hull and machinery portfolios. They enable the insurance sector to implement transparency and they establish a common, global baseline to quantitatively assess and disclose the alignment of the insurers' shipping portfolios with climate goals. |
| | | | | | |
| | | | | | Skuld is a mission ambassador for Maersk Mc-Kinney Moller Center for Zero Carbon Shipping. The partnership will further support and promote our common goal of securing and providing tomorrow's zero carbon shipping solutions. |
| | | | | | |
| | | | | | Skuld is partner to The Green Shipping Programme (GSP), a public-private partnership, aiming to advance the Norwegian government's maritime strategies and plans. The programme's vision is to develop and strengthen Norway's goal to establish the world's most efficient and environmentally friendly shipping.Since becoming a partner in 2021, Skuld has participated in two ammonia related pilots; Green Ammonia Powered Bulk Carrier and Ammonia powered tanker. |
| | | | | | |
| | | | | | Skuld is committed to the initiative 'Getting to Zero 2030 Coalition' that was launched at the UN climate action summit 2019 in New York.The coalition is a partnership between the Global Maritime Forum, the Friends of Ocean action, and the World Economic Forum with over 160 member companies (as of August 2022).By 2030, the coalition is committed to launch commercially viable deep sea zero emission vessels powered by zero emission fuels. |
| | | | | | |
| | | | | | Skuld's membership of the Maritime Anti-Corruption Network (MACN) acknowledges the importance of contributing to the elimination of corruption. We believe that the collective action of the MACN network will have a positive impact for the maritime industry. The network has more than 180 member companies who own or operate commercial vessels or are part of the maritime value chain. |
| | | | | | |
| | | | | | Skuld is a signatory to the Neptune Declaration on Seafarer Wellbeing and Crew Change. This important declaration defines four main actions to facilitate crew changes and keep global supply chains functioning, contributing to the well-being of seafarers. |
ESG in practice
ESG in practice' is a new series of articles where Skuld colleagues focus on how Skuld meets the industry's transition to a more sustainable future. In an increasingly complex world, Skuld is dedicated to delivering on activities and initiatives that unlock Environmental, Social and Governance value for ocean businesses.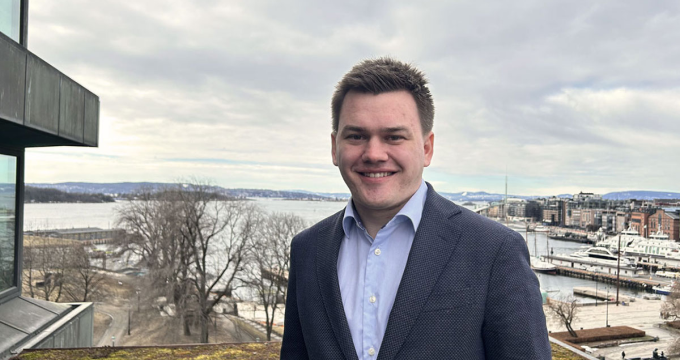 The evolution of underwriting
Skuld's Senior Executive, Underwriter and Decarbonisation Coordinator, Matias Bøe Olsen assesses how underwriters can help create certainty and trust in tomorrow in uncertain times.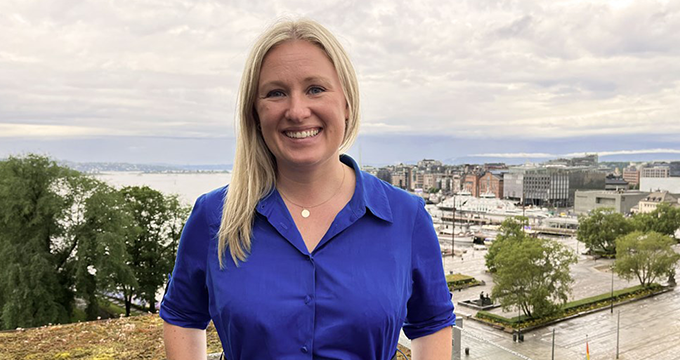 Sustainable casualty handling in Skuld
Skuld's Vice President, Casualty and Major Claims Nina Hanevold-Sandvik has her sights set on a journey of continual improvement in the context of sustainable casualty handling.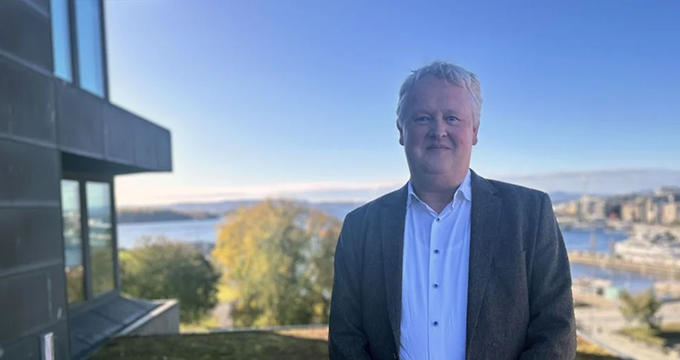 Mental health and well-being at sea
Skuld's Global Head of Loss Prevention, Geir Hudø Jørgensen, discusses mental health and well-being at sea. How can Skuld members safeguard the well-being of the seafarers?
"This is a clear commitment to the future from Skuld. The world needs a healthy ocean – but also a productive, responsible utilisation of its resources – if it is to survive and prosper. I believe the maritime and ocean industries have a pivotal role to play, and the insurance segment, with its data, experience and expertise, can help them deliver upon that potential."
Ståle Hansen, President and CEO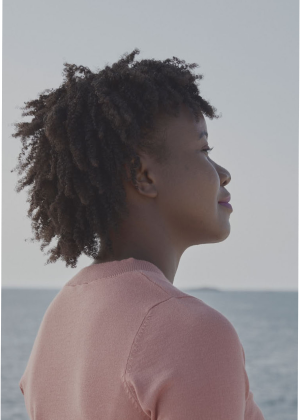 A strategic initiative
Sustainability is one of Skuld's strategic initiatives and we are running a programme which includes development targets and activities within relevant Skuld areas. The programme, is supported by Skuld's Board and management, and is integrated in core business processes; Claims, Loss Prevention, Underwriting, Legal, Finance and HR and Communication. We have established robust KPIs and targets which will be followed up and reported on.
Contacts
Skuld's Sustainability Working Group (SWG) is represented by members from all our main functional and business areas. The group ensures Skuld contributes to the UN SDGs through a wide range of activities. This way, sustainability has been fully integrated into Skuld's core business approach, daily operations, and organizational ethos. Additionally, we ensure a robust awareness of sustainability among all members of the Skuld family. These are our main points of contact:
Anna Erlandsen

Chief Strategy and Sustainability Officer

Anna Erlandsen was most recently head of the Oslo office for Norwegian Hull Club. She has nearly two decades' experience within global marine insurance, within underwriting and managerial positions, including board member positions in Norwegian Hull Club and in CEFOR (The Nordic Association of Marine Insurers). She holds a Master's in economics and finance from the Norwegian School of Economics (NHH) and is an alumnus of Harvard Business School´s Executive Education.  

Admir Mesic

Vice President, Head of Sustainability

Admir Mesic currently serves as the "Head of Sustainability," with a primary responsibility for executing Skuld's Sustainability strategy. His extensive expertise encompasses areas such as the Global Reporting Initiative, CSRD, and carbon accounting applications. Prior to his current role, Admir has contributed significantly as a strategy and solution architect in the implementation of the European Pollutant Release and Transfer Register (E-PRTR) for emerging EU candidates. He currently holds membership within the expert group affiliated with the UN Global Compact in Norway. Admir holds a Master's degree in Political Science from the University of Bergen and has also pursued education in Machine Learning from the MIT Sloan School of Management.

Matias Bøe Olsen

Senior Executive, Underwriter and Decarbonisation Coordinator

Matias joined Skuld as a Maritime trainee in 2020. He holds an MSc in Marine Technology and works as an underwriter within the NEE business unit. His focus is on Skuld's efforts related to Scope 3 decarbonization, and he offers a comprehensive perspective on the shipping industry's journey toward achieving net-zero emissions by 2050. Additionally, Matias represents Skuld on the steering committee of the Poseidon Principles.