Circular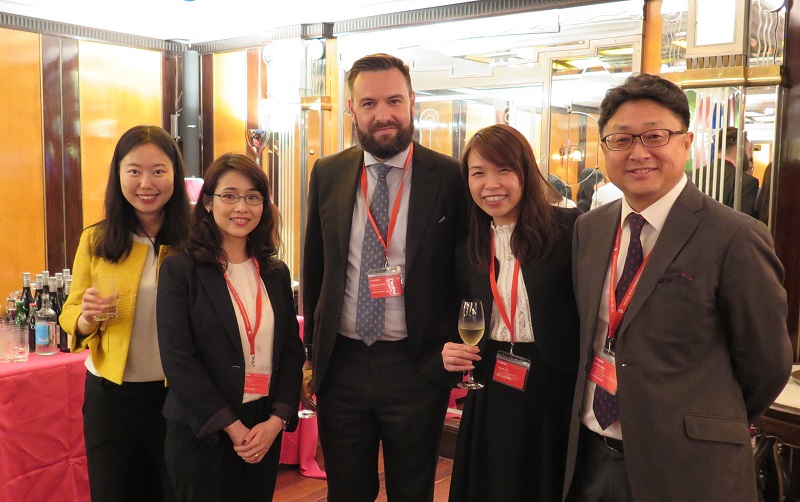 ​Skuld Hong Kong, here represented by Sophie Li Runhua , Rita Lau, Janice Dao Yeung Yeung and Patrick Wang, together with Andreas Øgrey from Oslo
Skuld School Hong Kong - a successful team effort
Skuld Hong Kong, together with the Claims Management Team, hosted Skuld School in Hong Kong on 11-12 April 2018. This is the second time Skuld School goes on the road, following a very successful event in Singapore in 2017.
During the 2-day event, 13 speakers from Skuld Hong Kong and from the Claims Management Team covered topics related to underwriting, loss prevention, main P&I risks and Defence.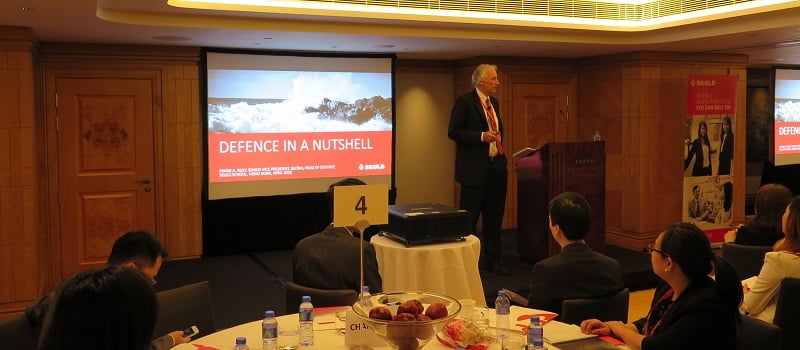 Frank Riley lecturing on Defence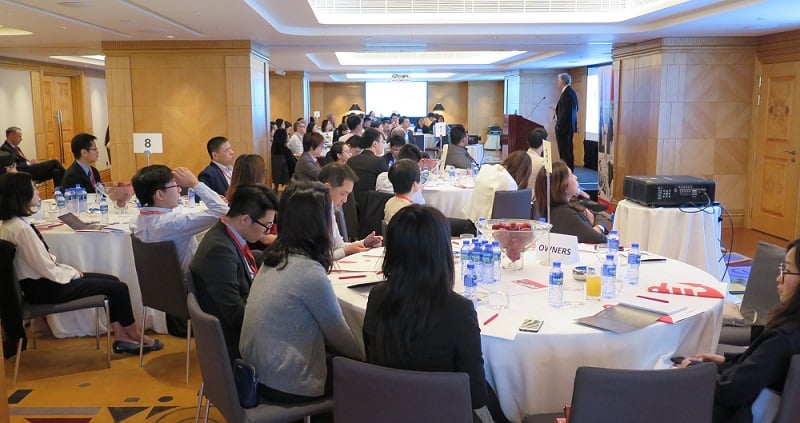 The attentive audience
The audience (comprising 90 participants from 7 countries) were actively engaged, partaking in animated debate during the case study and asking questions after the presentations.
There were several opportunities for in-depth follow-up discussions during the breaks and the social events.
The first day ended with a lovely dinner at the famous China Club, followed by a cruise of the Hong Kong harbour on board the Aqua Luna II, a traditional Chinese junk boat.
The Skuld School attendees were graced with calm seas, soft breeze, clear skies and fantastic views of the Hong Kong harbour.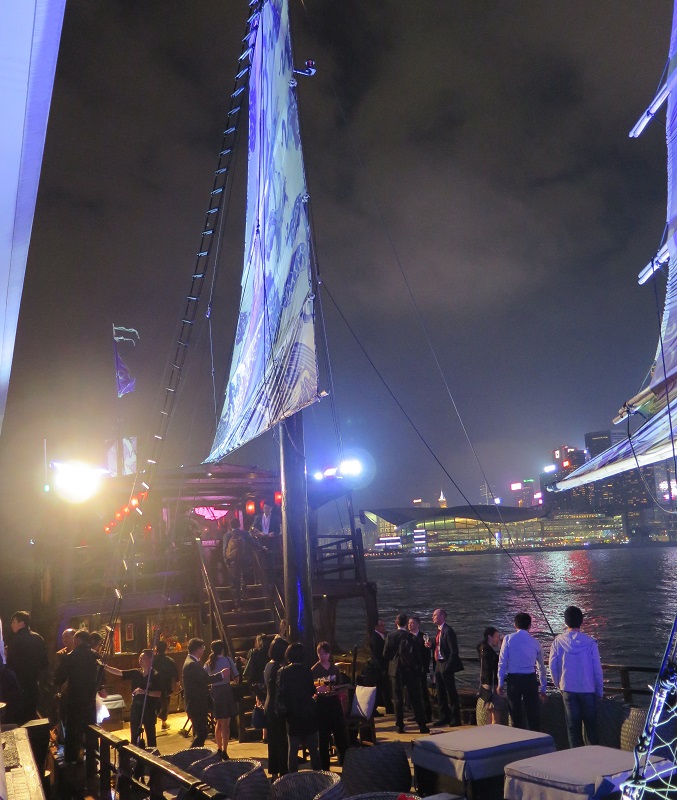 On board the Aqua Luna II

We received enthusiastic feedback from the participants, both in person and in writing:
"All subjects and contents were very interesting. I learned a lot about shipping matters and the cases shared taught us how to respond when there is an emergency. Thank you Skuld for the arrangement."
"Wonderful event, both to learn and to meet people. Excellent experience to get a better understanding about cover and Defence issues."
"Should organize it again next year."
Many members, clients and brokers showed great appreciation for Skuld's presence in the Far East and were eager to learn when the next Skuld School will take place in Asia.
The steady growth of both Skuld Hong Kong and Skuld Singapore reflects Skuld's continued commitment to the Far East market.
---