Loss Prevention
Providing timely, accurate and actionable Loss Prevention advice is a key service to our members. Our purpose is to protect the ocean industries.
Loss Prevention vision
Skuld will provide world leading Loss Prevention Service to our members by working closely with them to help them reduce their operational risk. The aspirational goal is zero casualties for our members.
Our Loss Prevention team
Skuld has a loss prevention team with a broad and diversified background. The key competence is built upon life at sea and ship management. We understand our member's need and we want to be seen as an extended arm of our member's organisation. Our goal is to reduce our member's operational risk, and this will be achieved by working together.
Emergency response exercises
Skuld Loss Prevention can run emergency exercises according to the ISM Code- and ISPS Code requirements. These exercises can vary from a small scale where mainly the different communication lines are tested to bigger exercises where the ship and shore organisations are tested towards their own emergency exercise procedures.

For bigger exercises we will be able to have a person onboard assessing how the Master, the Officers and crew are handling the scenario, and maybe most importantly, how the shore organisation is working and cooperating, both internally and with 3rd parties. Upon completion of such exercises, we will provide the member with a training certificate and a debrief report highlighting any room for improvements.

Skuld Loss Prevention can also sit in on tabletop exercises and then play the role of the P&I- or the Hull insurer.
Skuld has its own Casualty Response Team. This team can give training and perform exercises with members on how to deal with casualties, in this respect from the point where an emergency has turned into a casualty.
Operational assessments
Skuld can help our members by assessing their Safety Management- and Operational procedures. For this, we apply ISO 19011 methodology, which is defined as the standard setting forth guidelines for management auditing systems. We call this assessment and not an audit since we, at the completion of the assessment, will not issue a report with non-conformities. We will issue a report highlighting room for improvements, but we will not require any corrective action plan. The assessment report is a tool for the member in their work for continuous improvement.
For members who have outsourced their technical management to a 3rd party management company Skuld can assess the different managers on our member's request. This can be a valuable tool when benchmarking the different managers' performance on other criteria than cost.
The Skuld operational assessment will cover all aspects which fall under the ISM code.
Condition surveys
Vessels under our P&I mutual insurance are surveyed according to the set IG criteria. The Skuld survey program goes beyond the IG criteria.
When practical and cost efficient, Skuld will use their own technical managers from the Loss Prevention department to conduct the survey. This brings us closer to our members and we get to know the members and their seafarers better. All survey data is registered in our own developed E-survey program. This allows us to extract and analyse trends from survey data which will benefit our members. The risk we might explore within different segments will be shared so members with similar fleet can check, verify, or implement corrective actions to mitigate risk Skuld has discovered.
If we need to use a 3rd party surveying company to conduct the survey, the company will have been vetted by Skuld. We only use surveying companies we fully trust.
Officers' conferences
Participation in officers' conferences is part of the Skuld Service. We may lecture on a specific topic based on a member's request, or on topics based on trends we see in Skuld. Seafarers will be talking to seafarers and there are no barriers in place. We share our knowledge based on the club's experience and that knowledge raises awareness. Sharing insight directly with officers and ratings in such forums is a risk mitigating tool which power should not be underestimated.
Skuld School for seafarers
Skuld has a cooperation agreement with Norwegian Training Centre Manila (NTCM). Together, we host a program called Skuld School for Seafarers. The program covers lectures over 2-3 days and some topics may vary based on trends. The main agenda includes lectures about P&I- and H&M insurance and Skuld insights based on claims. The program takes place in Manila, but based on needs, we will explore setting up similar events in other seafarers clusters.
NTCM/Skuld courses
Through the cooperation between Skuld and Norwegian Training Centre Manila (NTCM) the course 'Mental health for seafarers' has been developed. This is a 2-day online seminar with maximum 15 participants pr session and the lecturer is a registered psychologist.

The seminar has 3 modules:
MENTAL HEALTH AWARENESS: Components and competencies
This module explores the components of mental health - purpose, positivity, productivity and resilience
PSYCHOLOGICAL FIRST AID: Promoting health and preventing Illness
This module will develop the knowledge and skills of the participant in helping another person in times of psychological crisis using an evidence-based approach
MINDFULNESS: Awareness and acceptance
This module introduces the practice of meditation and discusses the scientific explanation that validates the effectiveness of this relaxation technique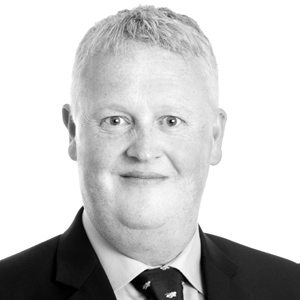 Geir Jørgensen
Senior Vice President, Global Head of Loss Prevention