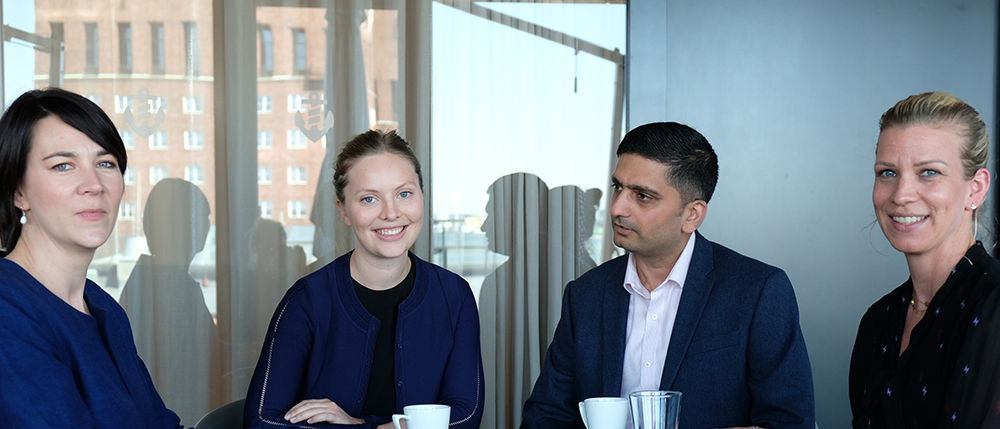 What we can offer
Career in Skuld
Being a knowledge-based organisation, we recruit and retain resourceful and socially skilled employees who are adaptable to change and have a potential for growth.
Our main fields of recruitment are within maritime law, technical or other commercial backgrounds.
Key qualifications for our underwriters, claims handlers and technical managers are as follows:
Underwriter
As an underwriter in Skuld you will sell our products and follow up existing members, clients and brokers. Our underwriters usually have sales or economy background, are outgoing and engaged with their members and clients and are accurate in their risk assessments. Underwriting assistants usually have an administrative background and follow up on documentation, invoices and administration.
Claims Handler
As a Claims Handler in Skuld you will have the responsibility of handling claims arising from maritime incidents such as damage to cargo, collisions, groundings and injury to crew, amongst other P&I covered risks; as well as contract and charter party disputes, covered under the FDD insurance. Our claims handlers have a legal background and are able to handle a great number of claims inhouse.
Technical Manager
As a technical manager in Skuld you will support our business units with technical inspections and loss prevention. Our technical managers usually have a technical, engineering or seafaring background.
Trainee in Skuld
Claims Trainee
Skuld offers a claims trainee programme for recent graduates in maritime law. The programme runs for 2 years and includes all theoretical and practical training necessary to become a claims handler in Skuld. The next start-up will be in 2021.
Maritime Trainee
A two-year Maritime Trainee programme is initiated by Norwegian Shipowners' Association and is relevant for recent graduates with a master's degree in maritime law, technology, economics or equivalent. The programme combines working at Skuld Oslo with an assignment to one of our offices abroad and an academic programme of six modules in Norway, Singapore and London.
The programme is run every other year, with 2020 being the next start up. For more information, please see maritimetrainee.no
---