The Club has in these last months received an uptick in activity surrounding early redelivery disputes under time charters.
We know that our chartering clients are only too aware that the shipping market is rife with falling hire rates and oil prices under the global pandemic-triggered recession. In this highly pressured environment it is tempting for charterers in certain circumstances to want to redeliver vessels early, outside of contractual terms, in order take advantage of more profitable trade elsewhere. However, depending on how this is approached, there can be great litigation risk and attendant defense costs.
First, we share important considerations on determining the liability at stake when it comes to charterers' deliberate redelivery ahead of the agreed minimum charter duration. Second, we address one of the common pitfalls made in compliance with strict redelivery notification requirements under the charter's terms which collides with otherwise reasonably timely redelivery.
"Deliberate" early redelivery ahead of the minimum agreed charter duration
Charterers should be reminded that owners' claim against early delivery may not be so black-and-white as owners first may threaten. In fact, there are many gray areas that owners must overcome to lodge an effective claim against charterers, where both the quality and duration of the current charter (both elapsed and remaining), as well as the availability of owners' prospective replacement fixture play a critical role.
How does early redelivery trigger a contractual claim against charterers?
Under English law, where there is a breach of performance of a contract's terms between one contractual party against the other, the "innocent", non-breaching party has the right to be made whole under the contract and the breaching party is obliged to put the innocent party back into the same place as if the contract was performed through to its natural completion.
For example, charterers who redeliver the vessel to owners earlier than the agreed delivery window are in breach of those terms and are ostensibly liable to compensate owners for the minimum time left in this agreed charter duration. We discuss further why this is only the starting point.
The success of owners' claim is linked to the charter's agreed duration—how much time has both elapsed and is remaining
The breach we describe here is known as a repudiatory breach under the law, where the breach (for example, early redelivery) is considered to go to the heart of the performance of the contract. A tribunal may make this determination of whether such a breach was made after carefully considering the facts—for example, the duration of the agreed time charter, combined with the wording which in many cases explicitly offers a significant margin (often construed in charterers' favor). In the case that a margin of flexibility is not explicitly given, it may under some circumstances of practice be determined to be implied—for example, +/- 5 percent of the total agreed duration. To illustrate, in the case of a 24-month +/- 1 month time charter, there might be determined to be extra leeway—likely not considered a breach—to charterers' early redelivery 2 months before the minimum charter period, as opposed to the case of a 3-month time charter where charterers' redeliver 1 month early—likely considered a breach. Determining whether a breach exists is fact-specific and made on a case-by-case basis and considering the good faith intentions of the party at the time of entering the contract.
Owners' claim for loss is dependent on their success of mitigating losses caused by the breach
As a starting point under English contract law, the innocent, non-breaching party is out of fairness obliged to act to mitigate its losses brought about by the breaching party, and that a claim would reflect these efforts. The extent to which owners will be seen to have acted to mitigate damages or not will depend on case-specific factors, most critical among them the availability of a substitute fixture on the market. In some circumstances it would be wise for chartering members to attempt to cooperate on a without-prejudice basis to assist owners locating this replacement fixture, as doing so will only reduce charterers' own liability exposure.
Owners' claim for damages will ultimately be a claim for loss of profit that they have been earned if the charter was performed to completion per the charter's agreed terms.
"Non-deliberate" early redelivery claims for breach of notification requirements
Where the first issue discussed centered on whether charterers redelivered the vessel non-justifiably and well ahead of the agreed minimum duration, this second issue concerns a more technical breach, centered on charterers' breach of the redelivery notification requirements. First and foremost, the Club advises chartering members not to try and cut corners when it comes to strict compliance with redelivery approximate and final notification requirements. We recognize that strict compliance sometimes seems burdensome if not draconian, however, the agreed notification requirement terms agreed in the charterparty do fulfill an important role. They remove some of the guesswork and uncertainty accompanying the redelivery process and the myriad of commercial and operational tasks that need to be carried out between both parties toward the charter's termination.
As a starting point, charterers will not be held liable for deviating their redelivery against their advance redelivery notices so long as they these were given in good faith and on reasonable grounds. They will nevertheless be in breach if they do not properly tender these notices, where required. Determining whether there was a breach by non-adherence to these requirements can be contentious and heavily reliant on the evidence of voyage instructions between the parties through their correspondence.
As above, damages for breach of early redelivery under notification requirements are intended to put owners back to the same financial position as they would have been in if not for the breach—that is, owners' loss of profit. The landmark English case Maestro Bulk Ltd v. Cosco Bulk Carrier Ltd (The "Great Creation") [2014] EWHC 3978 (Comm) stands for the proposition that the breach occurs at the time of the early redelivery that is not made in accordance with previous redelivery notices. Owners are, following from this, prima facie entitled to earn hire between the time of this early redelivery and the time the vessel should have been redelivered per contractual notice. It is worth noting that owners would give charterers the credit of a beneficial market rate against the charter rate if a market rate is available.
When in doubt, chartering members are recommended to contact Skuld for tailored advice to suit their specific circumstances
Even with the best of intentions, it is easy for disputes on both "deliberate" and "technical" early redelivery scenarios to quickly escalate and external costs to quickly accrue. It is important for chartering clients to take tailored advice that best suits their specific circumstances. Charterer and Trader clients with FD&D cover are encouraged to take contact with their Skuld representative. Skuld is ready to assist the clients in understanding their contractual liabilities and advise on the relevant legal aspects of early redelivery of the vessel under a charterparty.
Should you have any comments or questions, then please do not hesitate to contact us at any time.
On behalf of your Skuld team of underwriters and claims handlers who serve our charterers and traders 24/7/365.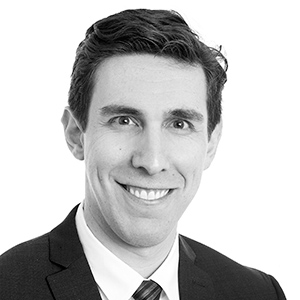 Zachary W. Simon
Senior Claims Executive, Lawyer